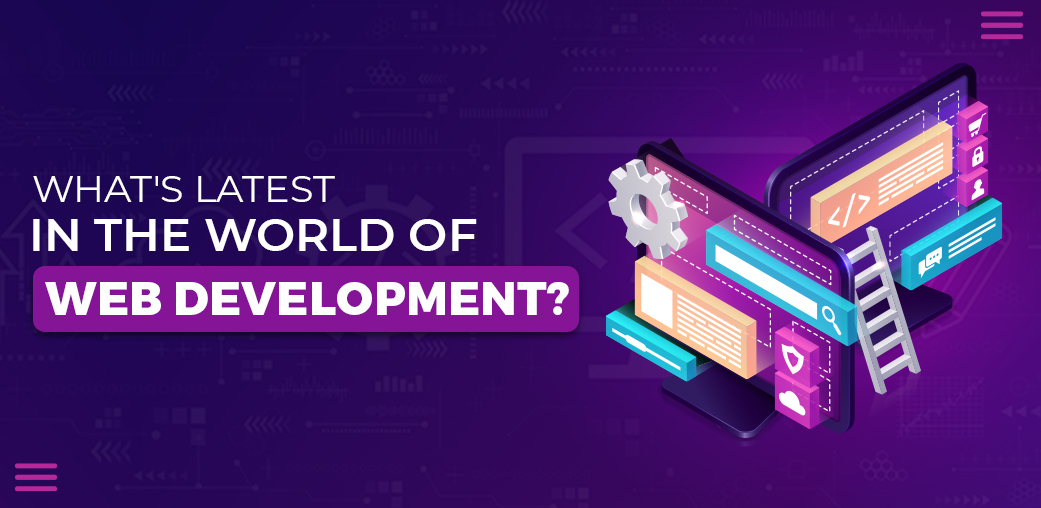 Introduction
Web development is always changing. New ideas for how websites should look and work come up all the time. In 2023, it's important to keep up with the latest trends in web design to make cool and easy-to-use websites. Let's check out some of the coolest web design new ideas.
1. Dark Mode Dominance
In the last few years, lots of people started liking dark mode because it looks nice and saves energy. Many famous websites and apps now have dark mode, and this year, this will still be a big thing. People who design websites will use dark mode to make websites look good and comfy for users. It helps your eyes and makes the website look better.
2. 3D Graphics and Animations
More and more people like 3D pictures and moving pictures on websites. The Internet is getting better at doing this, so designers can make things on websites that look 3D and can make you interact with them. These 3D things can be used for backgrounds, or they can show you things you can use, and they make websites look more real and interesting.
3. Microinteractions
Microinteractions are little animations and helpful signs on websites that make using them more fun and easy. They can be things like buttons that move when you put your mouse on them, small animations when something is loading, or little arrows and symbols that show you where to go on a website. This year, website creators will be adding more of these small animations and signs to make websites feel quick and exciting for people using them.
4. Simplified and Clean Designs
Simple web design is always in style, even in years and big changes are being made. When websites keep things clean and neat, leave some empty space and highlight the important stuff, it makes them easy to use. This helps you find your way around, makes pages load faster, and makes the words easier to read, which makes people like using the website.
5. Voice User Interface (VUI)
As talking to your computer gets better and more people use it, the folks who make websites are putting voice talking into them. This helps people talk to a website using their voice, making it easier for everyone to use and making people like it more. This year, we will probably see more websites that let you talk to them, find stuff by talking, and have the website talk to you to show you around.
6. Sustainable Web Design
Sustainability is not a passing fad; it's something the whole world needs. Making eco-friendly websites means designing them to use less energy, create fewer carbon emissions, and use fewer resources. This year, making websites in an environmentally friendly way, like making images smaller and asking for less data, is really important in the web design world.
7. AI-Powered Personalization
Artificial intelligence is changing how websites look and feel. It's like a smart helper that watches what you like and don't like on the internet. Then, it makes websites show you things you'll probably enjoy. This makes websites more fun to use, and it also helps websites make more money and keeps people happy.
8. Augmented Reality (AR)
Augmented reality is becoming a part of web design, especially in online stores and websites that sell products. AR lets you see how a product would look in your own space before you buy it. This cool and interactive feature helps you make smarter choices and makes it more likely that you'll buy something.
9. Mobile-First and Responsive Design
Mobile-first design is becoming more and more important. Most people use the internet on their phones, so it's really necessary to make sure websites work well on different screen sizes. Mobile-first design makes sure that websites work smoothly on smartphones and tablets, giving users a great experience.
Conclusion
The web is changing year by year. It's becoming cooler and friendlier for users. Web designers are mixing looks, tech, and what people like. Things like dark mode and 3D pictures, simple styles, and eco-friendly ideas are all the rage. If you design websites, you've got to keep up with these trends. That way, you can make up-to-date, fun, and working websites that people will love in this digital era. Just stay in the loop with the latest web design trends, and your websites will always be in the game in 2023 and beyond.