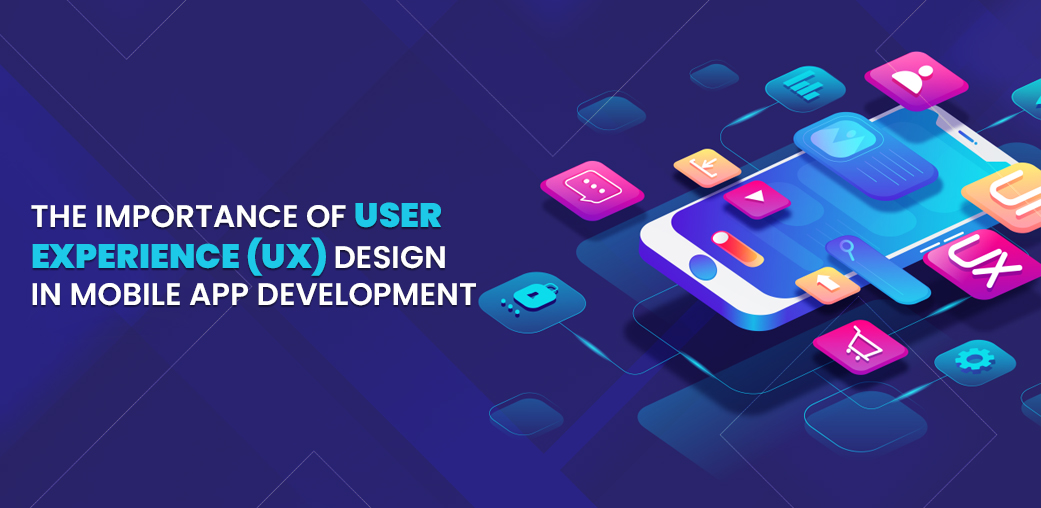 Introduction
In the fast-moving world of making mobile apps, it's super important to make sure your app is easy for people to use. The way your app looks and feels can either make it a hit or a miss. AdrosWebHost is a top company in making websites and mobile apps, and they really get why good UX design is so crucial for making great mobile apps. Here, we'll talk about why UX design is a big deal in mobile app making.
First Impressions Matter
The very first time someone uses your mobile app is super important. It decides how they'll feel about the app overall. If the app is hard to use, confusing, or slow, people might give up on it fast. So, a smart design for user experience (UX) makes sure users like the app right from the start. Things like easy-to-use buttons, a design that works well on all devices, and a good-looking interface are essential for getting users interested and making them want to use the app more.
Enhanced User Engagement
Getting users to like and use a mobile app is super important. If an app is fun and interesting, people will keep using it. making an app that's easy to use and enjoyable is all about how it looks and works. When an app has good design, things to tap on and is easy to understand, people will spend more time on it, play around with it and might even tell their friends to try it too.
Reduced Bounce Rates
High bounce rates, which happen when people quickly leave an app after opening it, worry mobile app creators a lot. So, making an app user-friendly can really help lower these bounce rates. When users can easily find what they want, move around the app without problems, and do what they want to do without getting frustrated, they're more likely to stick around and check things out. Putting users first in the design makes them want to stay and makes bounce rates go down.
Increased Conversions
In the world of mobile apps made for businesses or online shops, getting people to take action is super important. So, when the app is easy to use and makes sense, more people will do what you want them to do, like buying stuff or signing up for things. A good user experience (UX) helps people along the way, and in the end, it helps the app make more money.
Brand Loyalty and Trust
Mobile apps do more than just help you, they represent your brand. That creating a good user experience builds trust and loyalty to your brand. When people have a nice and dependable time using your app, they'll trust your brand and keep using it. Plus, happy users often tell their friends about your app, which is like free advertising.
Adaptation to User Feedback
That making a user-friendly design isn't something you do just once. It's an ongoing job. They keep getting feedback from users and keep making the design better based on that feedback. When an app is designed well, it makes users want to give feedback, and this feedback helps make the app better all the time.
Conclusion
In the world of making phone apps, AdrosWebHost wants to tell you how important it is to make sure your app is easy and fun to use. It's not just about making it look good; it's about making something people really like using. From the first time someone tries it to them keeping it on their phone for a long time, how the app feels is super important. If you want your app to do well and make users happy, always think about how easy and enjoyable it is to use.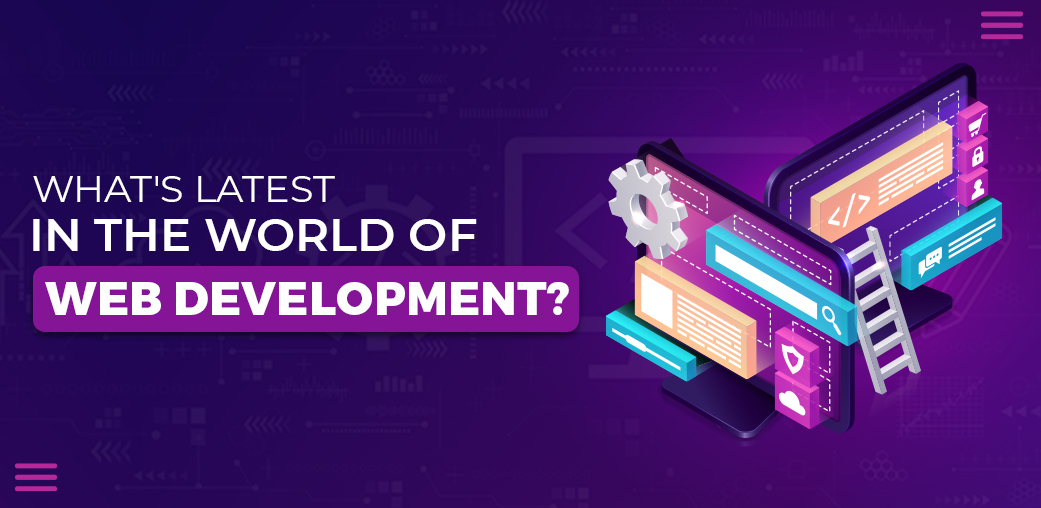 Introduction
Web development is always changing. New ideas for how websites should look and work come up all the time. In 2023, it's important to keep up with the latest trends in web design to make cool and easy-to-use websites. Let's check out some of the coolest web design new ideas.
1. Dark Mode Dominance
In the last few years, lots of people started liking dark mode because it looks nice and saves energy. Many famous websites and apps now have dark mode, and this year, this will still be a big thing. People who design websites will use dark mode to make websites look good and comfy for users. It helps your eyes and makes the website look better.
2. 3D Graphics and Animations
More and more people like 3D pictures and moving pictures on websites. The Internet is getting better at doing this, so designers can make things on websites that look 3D and can make you interact with them. These 3D things can be used for backgrounds, or they can show you things you can use, and they make websites look more real and interesting.
3. Microinteractions
Microinteractions are little animations and helpful signs on websites that make using them more fun and easy. They can be things like buttons that move when you put your mouse on them, small animations when something is loading, or little arrows and symbols that show you where to go on a website. This year, website creators will be adding more of these small animations and signs to make websites feel quick and exciting for people using them.
4. Simplified and Clean Designs
Simple web design is always in style, even in years and big changes are being made. When websites keep things clean and neat, leave some empty space and highlight the important stuff, it makes them easy to use. This helps you find your way around, makes pages load faster, and makes the words easier to read, which makes people like using the website.
5. Voice User Interface (VUI)
As talking to your computer gets better and more people use it, the folks who make websites are putting voice talking into them. This helps people talk to a website using their voice, making it easier for everyone to use and making people like it more. This year, we will probably see more websites that let you talk to them, find stuff by talking, and have the website talk to you to show you around.
6. Sustainable Web Design
Sustainability is not a passing fad; it's something the whole world needs. Making eco-friendly websites means designing them to use less energy, create fewer carbon emissions, and use fewer resources. This year, making websites in an environmentally friendly way, like making images smaller and asking for less data, is really important in the web design world.
7. AI-Powered Personalization
Artificial intelligence is changing how websites look and feel. It's like a smart helper that watches what you like and don't like on the internet. Then, it makes websites show you things you'll probably enjoy. This makes websites more fun to use, and it also helps websites make more money and keeps people happy.
8. Augmented Reality (AR)
Augmented reality is becoming a part of web design, especially in online stores and websites that sell products. AR lets you see how a product would look in your own space before you buy it. This cool and interactive feature helps you make smarter choices and makes it more likely that you'll buy something.
9. Mobile-First and Responsive Design
Mobile-first design is becoming more and more important. Most people use the internet on their phones, so it's really necessary to make sure websites work well on different screen sizes. Mobile-first design makes sure that websites work smoothly on smartphones and tablets, giving users a great experience.
Conclusion
The web is changing year by year. It's becoming cooler and friendlier for users. Web designers are mixing looks, tech, and what people like. Things like dark mode and 3D pictures, simple styles, and eco-friendly ideas are all the rage. If you design websites, you've got to keep up with these trends. That way, you can make up-to-date, fun, and working websites that people will love in this digital era. Just stay in the loop with the latest web design trends, and your websites will always be in the game in 2023 and beyond.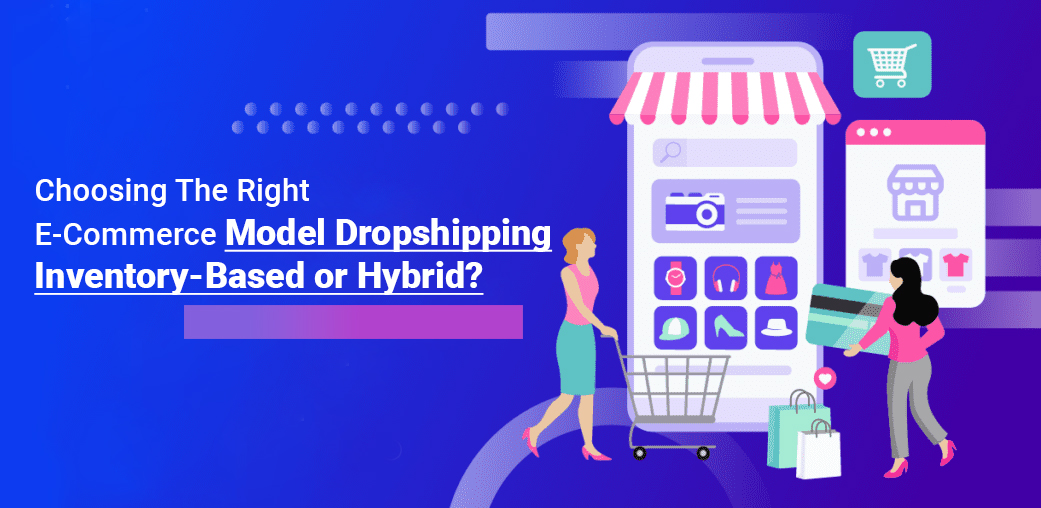 Introduction
The online shopping world is booming, and lots of different-sized companies are hurrying to set up shop on the internet. If you want to start an online store, one big choice you'll need to make is picking the best way to run your business. There are three main options: dropshipping, keeping your own inventory, or a mix of both. Each has its own pros and cons, and picking the right one can make a big difference in how well your business does. Here, we'll look at these three ways to do e-commerce and help you figure out which one is best for your business goals and what you have to work with.
1. Dropshipping: The Low-Risk and Low-Capital Model
Dropshipping is a trendy way of doing online business that has become super popular lately. The cool thing about it is that you don't need a lot of money to start, and it's easy to get into. Here's how it works:
Supplier Relationships: In dropshipping, you team up with suppliers or wholesalers who have the things you want to sell. But you don't have to buy or keep the stuff yourself.
Order Fulfillment: When someone buys something from your online store, the supplier sends the item straight to the buyer. This way, you don't have to think about keeping stuff, putting it in boxes, or sending it out.
Pros of Dropshipping:
Low Risk: Because you don't buy things before selling them, you don't have to worry about having stuff you can't sell.
Low Initial Investment: You can begin an e-commerce business with very little money by concentrating on creating and promoting your website.
Flexibility: Expand your range of products effortlessly, with no need to fret about running out of storage space.
Cons of Dropshipping:
Lower Profit Margins: Because you're not buying lots of things at once, your profits aren't as big as other ways of doing business.
Limited Control: You don't have much power to make sure the products are really good, to make sure things are shipped on time, or to keep enough products in stock. But all of these things can make customers happy or unhappy.
Intense Competition: Dropshipping is liked by many people, and this means that there can be a lot of competition in different markets.
2. Inventory-Based: Traditional Retail, Online
Inventory-based e-commerce takes the old-fashioned retail method and brings it to the internet. In this approach, you buy and keep products in stock, handle storage, packing, and shipping. Here's a simple breakdown of how it operates:
Inventory Management: You purchase lots of items, keep them in a big storage place, and take care of how many you have.
Order Fulfillment: When a customer places an order, you are responsible for packaging and shipping the product to the customer.
Pros of Inventory-Based E-Commerce:
Higher Profit Margins: When you buy a lot of something at once, it costs less, and that means you make more money when you sell it.
Quality Control: You can make sure the products are good, the shipping is fast, and customers are happy with the service.
Brand Control: Create and manage your brand's reputation better.
Cons of Inventory-Based E-Commerce:
Higher Capital Investment: You need a lot of money to buy and store things in stock.
Risk of Unsold Inventory: If the product you're trying to sell don't sell well, you might lose money because you couldn't sell all of them.
Logistics Challenges: Managing storage, packaging and sending stuff can be hard and take a lot of time.
3. Hybrid Model: Combining the Best of Both Worlds
The hybrid e-commerce model is like mixing two types of online stores: one where you don't keep products in stock, and another where you do. It's a way to get the good parts of both without going all in on one. Here's how it works:
Core and Complementary Products: You keep a stock of the most popular and in-demand items, but you rely on dropshipping for products that are less popular or specialized.
Flexibility: This model lets you expand your product choices without worrying too much about having too much extra stock.
Pros of the Hybrid Model:
Optimal Capital Utilization: You can smartly invest your money in important products and keep risk low by selling items you don't have in stock.
Reduced Overhead: Reduced storage expenses when compared to a complete inventory-based system.
Diversification: Expand the types of things you sell, but don't spend too much money doing it.
Cons of the Hybrid Model:
Complexity: Managing both inventory and dropshipping relationships can be more complex than choosing one model.
Inventory Management: You still need to handle inventory, albeit on a smaller scale.
Conclusion
Choosing the right e-commerce model is a crucial decision. It depends on how much money you have, what you want to achieve with your business, and how much risk you can handle. Drop shipping is safer and doesn't need a lot of money upfront, but you might not make as much money. Having your own products and selling them online can make you more money, but you need to invest a lot in the beginning. A mix of both methods can be a good compromise, giving you some of the advantages of both. Before you choose what to do, think about what your business needs, how much money you have, and what you want to achieve in the future. Also, think about what you want to sell, who you want to sell it to, and if you can handle keeping track of your stuff. When you find the right way to do online business, it can help your business do well in the rough online market.