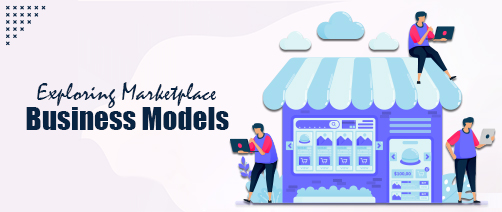 In the digital age, the marketplace business model has become a cornerstone of modern commerce. These platforms connect buyers and sellers, allowing transactions to take place with ease. What's even more intriguing is how these marketplace platforms have evolved to generate substantial revenue for themselves. Here, we'll delve into some of the most effective marketplace business models that facilitate revenue generation.
1. Commission-Based Model:
One of the most prevalent marketplace business models is the commission-based approach. There are many platforms to employ this strategy. In this model, the marketplace charges a percentage of each transaction made through it. This incentivizes the platform to continually improve the quality of service to attract more users and transactions.
2. Subscription Model:
In a subscription-based marketplace criteria, users pay a recurring fee to access premium features, exclusive content, or a higher level of service. LinkedIn, for example, offers premium subscriptions that grant users advanced networking and job-seeking capabilities. This model fosters a consistent revenue stream, as users are motivated to continue their subscription to maintain access to valuable features.
3. Listing Fees:
Marketplaces use listing fees as a revenue-generation strategy. Sellers pay a fee to list their products on the platform, irrespective of whether the item is sold or not. This approach provides a constant source of revenue for the marketplace, regardless of the actual sales outcome.
4. Freemium Model:
The freemium model offers basic features for free while charging for advanced functionalities. Marketplaces using this technique which often attract a large user base with the free offering and then entice users to upgrade by offering enhanced features or removing certain restrictions through a paid subscription. Dropbox follows this strategy, allowing users to store a certain amount of data for free and then charging for additional storage.
5. Lead Generation Model:
It focuses on services, such as Thumbtack, which often adopt the lead generation model. Service providers pay a fee to receive leads or requests for their services. This approach provides value to providers by connecting them directly with potential clients, making it a win-win scenario and generating revenue for the platform.
6. Advertising and Promotions:
Generating revenue through advertising is a well-established model in the digital realm. Marketplaces can sell advertising space to relevant sellers who want to promote their products or services to a targeted audience. Amazon, for instance, allows sellers to pay for sponsored product listings that appear prominently in search results.
7. Transaction Fees:
In addition to the commission-based model, some places charge a flat fee per transaction. This structure is often employed in combination with other revenue strategies. It works well for lower-cost items or services, as sellers find it more reasonable than paying a percentage-based commission.
8. Data Monetization:
Data is a valuable asset, and some market sectors capitalize on this by offering data-driven insights to sellers and buyers for a fee. These insights can help sellers optimize their product offerings and pricing strategies, and buyers can gain access to market trends and preferences.
Conclusion
In the marketplace business landscape is diverse and ever-evolving. Successful platforms adapt and combine these revenue-generation strategies to cater to their specific market, user base, and industry. By fostering a healthy ecosystem where both buyers and sellers' benefit, these places can thrive while generating substantial revenue. As technology continues to advance, it's exciting to anticipate how these models will further transform and innovate in the years to come.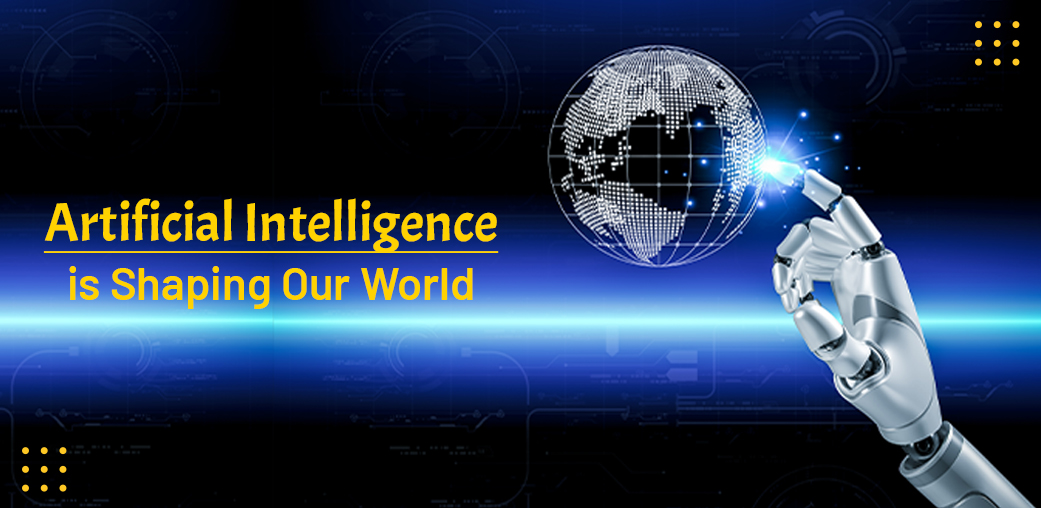 Introduction
Artificial Intelligence (AI) is no longer a concept confined to science fiction movies, it has become an integral part of our daily lives, revolutionizing the way we interact with technology and transforming various industries. From virtual assistants to personalized recommendations, it reshaping the world around us in ways we might not even realize. Here, we will explore some of the significant ways AI is impacting our everyday lives and how it is shaping the future.
1. Smart Virtual Assistants
One of the most visible applications of AI in our lives is through smart virtual assistants like Siri, Google Assistant, and Amazon Alexa. These AI-powered companions have become an essential part of our homes, helping us with tasks ranging from setting reminders and playing music to answering complex questions and controlling smart home devices. Through natural language processing and machine learning algorithms, these assistants continue to improve their understanding of our commands and preferences, making our lives more convenient and efficient.
2. Personalized Recommendations
Have you ever noticed how streaming platforms like Netflix, Amazon, or Spotify recommend content tailored to your preferences? That's AI at work! AI algorithms analyze your past interactions, behavior, and choices to suggest movies, products, or music that you are likely to enjoy. This personalization not only enhances user experiences but also plays a significant role in increasing engagement and customer satisfaction.
3. Autonomous Vehicles
AI is driving us into the future by revolutionizing the automotive industry with the development of autonomous vehicles. Companies like Tesla, Waymo, and Uber are working tirelessly to bring self-driving cars to our roads, promising enhanced safety and convenience. By leveraging machine learning, computer vision, and sensor technologies, it allows the vehicles to navigate complex environments, making decisions in real-time, and reducing the likelihood of accidents caused by human error.
4. Healthcare and Medical Diagnosis
AI is making significant strides in the field of healthcare, from aiding in medical diagnosis to drug discovery. Machine learning algorithms analyze vast amounts of patient data, identifying patterns and making predictions about disease outcomes. AI-powered medical imaging systems can detect early signs of diseases, assisting healthcare professionals in providing accurate diagnoses and timely interventions. Furthermore, it also holds immense potential in speeding up drug development processes, bringing new treatments to patients faster than ever before.
5. Customer Service and Chatbots
In recent years, AI-powered chatbots have transformed customer service interactions. These intelligent virtual agents are capable of handling customer queries and providing support 24/7. By analyzing previous interactions and learning from ongoing conversations, chatbots can offer personalized responses and resolve issues promptly, thus enhancing customer satisfaction and reducing the burden on human customer support teams.
6. Natural Language Processing
Natural Language Processing (NLP) is another remarkable application of AI that allows machines to understand, interpret, and respond to human language. It enables us to communicate with machines more naturally, making text-to-speech and speech-to-text technologies more accurate and user-friendly. It is also powers language translation services, making communication across different languages seamless and promoting global connectivity.
Conclusion
Artificial Intelligence has permeated nearly every aspect of our daily lives, making it more efficient, convenient, and personalized. From smart virtual assistants to self-driving cars, AI is transforming the way we live, work, and interact with technology. However, as AI continues to advance, it is crucial to address ethical considerations and ensure responsible implementation to avoid unintended consequences. As we embrace the potential of AI, it is essential to strike a balance between harnessing its capabilities and safeguarding our values and privacy, creating a future where AI truly enhances our lives for the better.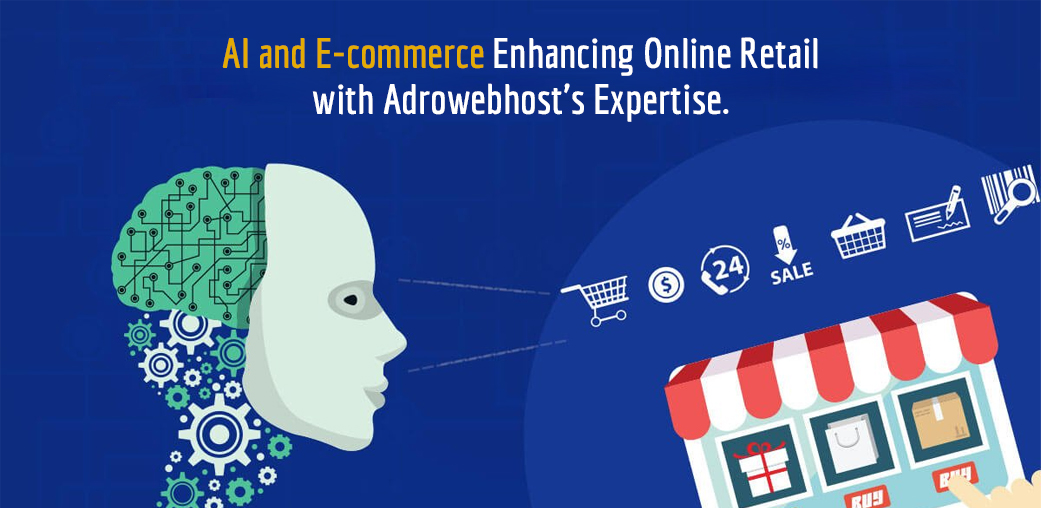 Introduction
In recent years, the synergy between artificial intelligence (AI) and e-commerce has revolutionized the online retail landscape. The unprecedented growth of the e-commerce industry has prompted businesses to explore cutting-edge technologies to stay competitive. Among the frontrunners in this digital transformation is Adrowebhost, a pioneering tech company that specializes in harnessing the power of AI to optimize e-commerce operations. In this blog, we will explore how Adrowebhost's expertise has been instrumental in enhancing the e-commerce experience for businesses and consumers alike.
The Rise of E-commerce and the Need for AI
The advent of the internet brought about a paradigm shift in consumer behavior, ushering in an era of e-commerce. Today, millions of products and services are available at our fingertips, making shopping convenient and accessible from the comfort of our homes. However, with this surge in online shopping, businesses face challenges in managing inventories, personalizing customer experiences, predicting demand, and streamlining logistics.
This is where AI comes to the rescue. AI-powered solutions can process vast amounts of data, identify patterns, and extract valuable insights, enabling e-commerce businesses to make data-driven decisions. Additionally, AI's ability to analyze customer behavior and preferences empowers businesses to deliver personalized shopping experiences, leading to higher customer satisfaction and loyalty.
Adrowebhost: The AI Game-Changer in E-commerce
Adrowebhost is a trailblazing tech company that has emerged as a leader in the AI-driven e-commerce solutions domain. With a team of talented data scientists, machine learning experts, and e-commerce specialists, Adrowebhost has developed an array of AI-based tools that cater to the unique needs of online retailers.
1. Personalized Product Recommendations
One of Adrowebhost's standout features is its advanced recommendation engine. By leveraging machine learning algorithms, the engine analyzes customer behavior, purchase history, and browsing patterns to offer personalized product recommendations. This level of personalization boosts cross-selling and upselling opportunities, thereby increasing the average order value and customer satisfaction.
2. Inventory Management and Demand Forecasting
For e-commerce businesses, inventory management can be a complex challenge. Adrowebhost's AI-powered system effectively predicts demand patterns, allowing businesses to optimize their inventory levels. This, in turn, reduces excess stock and prevents stockouts, ultimately leading to cost savings and enhanced customer experiences.
3. Customer Support Automation
In the era of instant gratification, timely and efficient customer support is crucial. Adrowebhost's AI-driven chatbots offer round-the-clock assistance, answering common queries and resolving issues promptly. By automating customer support, businesses can free up human resources for more critical tasks while ensuring consistent, high-quality service for their customers.
4. Fraud Detection and Prevention
E-commerce businesses often fall victim to fraud and security breaches. Adrowebhost's AI algorithms are equipped to detect suspicious activities and anomalies in real-time, mitigating the risk of fraudulent transactions. This robust security infrastructure builds trust among customers, protecting both their data and the reputation of the e-commerce brand.
Conclusion
The partnership between AI and e-commerce has significantly reshaped the way we shop online, providing benefits for both businesses and consumers. Adrowebhost's expertise in leveraging AI for e-commerce has proven to be a game-changer, optimizing processes, enhancing customer experiences, and driving overall growth for online retailers.
As the e-commerce industry continues to evolve, the role of AI will become even more critical. Adrowebhost's dedication to staying at the forefront of AI advancements ensures that businesses partnering with them will always have access to the latest and most effective solutions for their e-commerce needs.
In conclusion, AI and e-commerce are a perfect match, and with Adrowebhost's expertise, the future of online retail looks brighter than ever. Embracing AI-driven solutions is no longer an option but a necessity for any e-commerce business aiming to succeed in the hyper-competitive digital landscape.