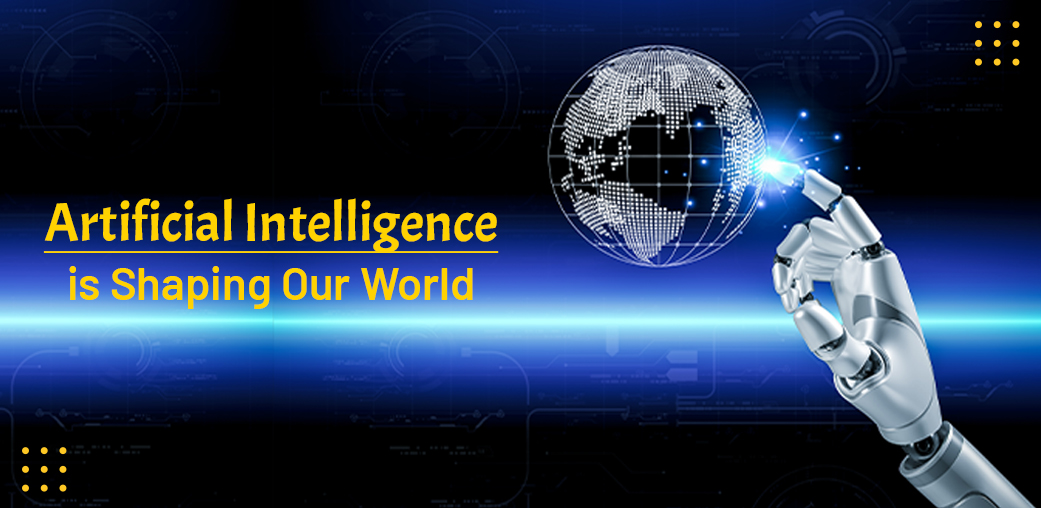 Introduction
Artificial Intelligence (AI) is no longer a concept confined to science fiction movies, it has become an integral part of our daily lives, revolutionizing the way we interact with technology and transforming various industries. From virtual assistants to personalized recommendations, it reshaping the world around us in ways we might not even realize. Here, we will explore some of the significant ways AI is impacting our everyday lives and how it is shaping the future.
1. Smart Virtual Assistants
One of the most visible applications of AI in our lives is through smart virtual assistants like Siri, Google Assistant, and Amazon Alexa. These AI-powered companions have become an essential part of our homes, helping us with tasks ranging from setting reminders and playing music to answering complex questions and controlling smart home devices. Through natural language processing and machine learning algorithms, these assistants continue to improve their understanding of our commands and preferences, making our lives more convenient and efficient.
2. Personalized Recommendations
Have you ever noticed how streaming platforms like Netflix, Amazon, or Spotify recommend content tailored to your preferences? That's AI at work! AI algorithms analyze your past interactions, behavior, and choices to suggest movies, products, or music that you are likely to enjoy. This personalization not only enhances user experiences but also plays a significant role in increasing engagement and customer satisfaction.
3. Autonomous Vehicles
AI is driving us into the future by revolutionizing the automotive industry with the development of autonomous vehicles. Companies like Tesla, Waymo, and Uber are working tirelessly to bring self-driving cars to our roads, promising enhanced safety and convenience. By leveraging machine learning, computer vision, and sensor technologies, it allows the vehicles to navigate complex environments, making decisions in real-time, and reducing the likelihood of accidents caused by human error.
4. Healthcare and Medical Diagnosis
AI is making significant strides in the field of healthcare, from aiding in medical diagnosis to drug discovery. Machine learning algorithms analyze vast amounts of patient data, identifying patterns and making predictions about disease outcomes. AI-powered medical imaging systems can detect early signs of diseases, assisting healthcare professionals in providing accurate diagnoses and timely interventions. Furthermore, it also holds immense potential in speeding up drug development processes, bringing new treatments to patients faster than ever before.
5. Customer Service and Chatbots
In recent years, AI-powered chatbots have transformed customer service interactions. These intelligent virtual agents are capable of handling customer queries and providing support 24/7. By analyzing previous interactions and learning from ongoing conversations, chatbots can offer personalized responses and resolve issues promptly, thus enhancing customer satisfaction and reducing the burden on human customer support teams.
6. Natural Language Processing
Natural Language Processing (NLP) is another remarkable application of AI that allows machines to understand, interpret, and respond to human language. It enables us to communicate with machines more naturally, making text-to-speech and speech-to-text technologies more accurate and user-friendly. It is also powers language translation services, making communication across different languages seamless and promoting global connectivity.
Conclusion
Artificial Intelligence has permeated nearly every aspect of our daily lives, making it more efficient, convenient, and personalized. From smart virtual assistants to self-driving cars, AI is transforming the way we live, work, and interact with technology. However, as AI continues to advance, it is crucial to address ethical considerations and ensure responsible implementation to avoid unintended consequences. As we embrace the potential of AI, it is essential to strike a balance between harnessing its capabilities and safeguarding our values and privacy, creating a future where AI truly enhances our lives for the better.