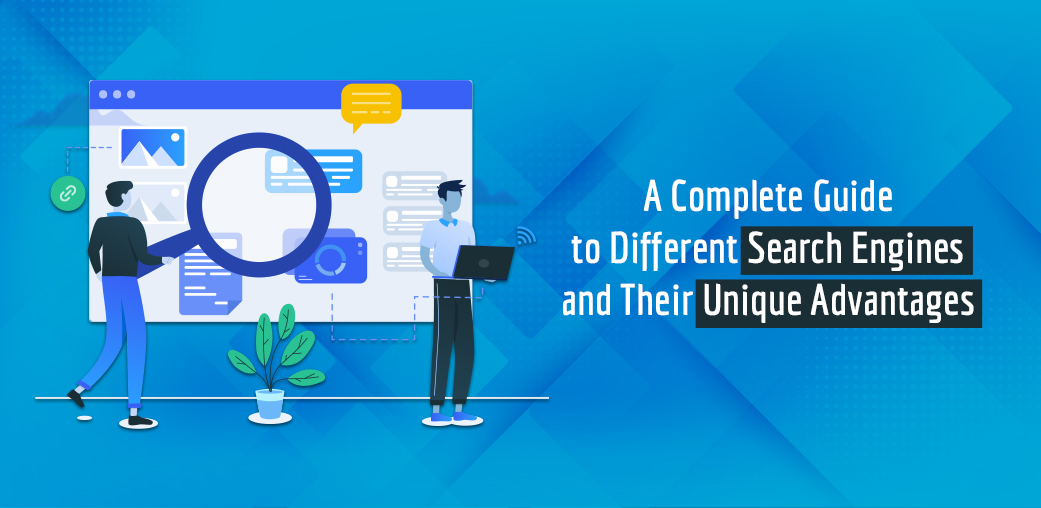 Introduction:
In the contemporary age of digital technology, search engines play a pivotal role in how we access information, connect with businesses, and explore the vast realm of the internet. While Google is undoubtedly the giant in the search engine domain, there are various alternatives, each offering distinct advantages. Here, we'll delve into the world of different search engines, highlighting the strengths and advantages that make them stand out.
1. Google: The King of Search
– Advantage: Unrivaled Algorithm
– Google's sophisticated algorithms consistently deliver relevant and accurate results, making it the go-to search engine for users worldwide.
   – Personalized search features, such as Google My Business, provide businesses with a powerful tool for local visibility.
2. Bing: The Visual Search Pioneer
– Advantage: Visual Search Capabilities
– Bing excels in visual search, allowing users to search using images and discover related content efficiently.
   – Integration with Microsoft products enhance the user experience, especially for those already using Windows and Office.
3. Yahoo!: A Legacy in Web Search
– Advantage: Diverse Content and Services
   – Yahoo! is more than just a search engine; it offers a variety of content and services, including news, email, and entertainment, providing users with an all-in-one experience.
4. Baidu: Dominating the Chinese Market
– Advantage: Mandarin Language Dominance
   – Baidu is the leading search engine in China, understanding the complexities of the Mandarin language and catering to the unique needs of the Chinese user base.
5. DuckDuckGo: The Privacy Advocate
– Advantage: Enhanced Privacy Features
   – DuckDuckGo distinguishes itself by prioritizing user privacy, offering anonymous searching and avoiding personalized search results and targeted ads.
6. Yandex: The Russian Search Giant
– Advantage: Localization for Russian Users
   – Yandex focuses on understanding and meeting the needs of Russian-speaking users, providing localized search and a range of additional services.
7. AOL Search: A Relic in the Digital Landscape
– Advantage: Integrated Services
– Although not as prominent as it once was, AOL still provides integrated services, catering to users within the AOL ecosystem.
Conclusion:

In conclusion, the world of search engines is diverse, offering users and businesses a range of choices based on their specific needs and preferences. While Google remains the dominant force, each search engine comes with its own set of advantages, whether it's privacy-focused searching, visual search capabilities, or catering to specific linguistic and regional requirements. Understanding these distinctions empowers users and businesses to make informed choices in navigating the digital landscape.