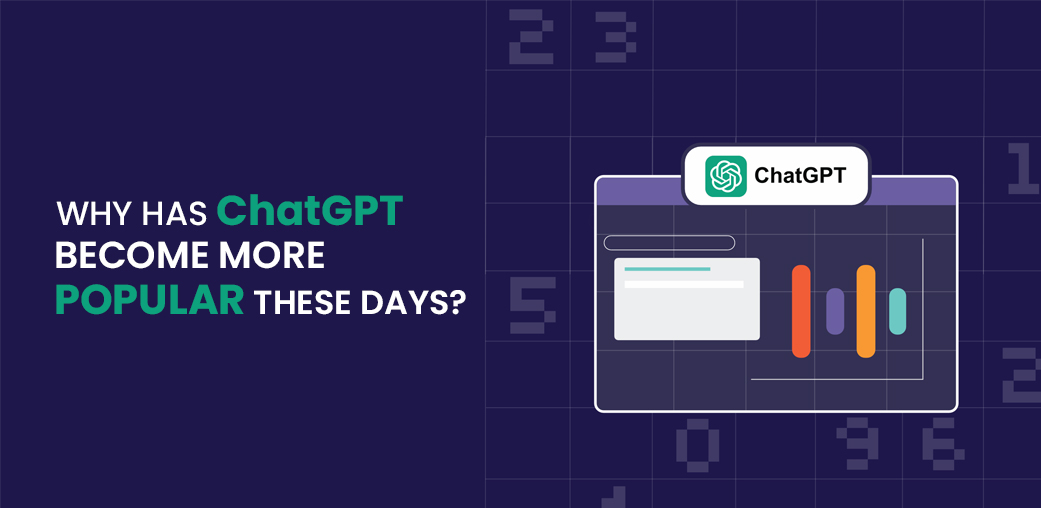 Introduction
In recent years, artificial intelligence has made big changes in how we use technology and the online world. One example is ChatGPT, a smart computer program created by OpenAI. Lots of people are talking about it because it's good at lots of things and has changed the way we use talking computer programs. Let's find out why ChatGPT is getting more popular.
1. Natural Language Understanding
This has become really popular because it's super good at understanding and making text that sounds like it came from a person. Unlike old chatbots that followed fixed rules, this uses smart computer learning to understand human language better. It can understand what you're talking about, keep the conversation going smoothly, and give answers that make sense, making it feel like you're talking to a real person.
2. OpenAI's Commitment to Improvement
OpenAI has been working really hard to make this better and better. They listen to what users have to say and use that feedback to improve the model. This means it gets updated regularly and keeps getting better. This way, it stays up-to-date and becomes more helpful for different things, fixing any problems it might have along the way.
3. Accessibility
This is getting easier for people all around the world to use. At first, it was just for researchers, but now more people can use it. This helps businesses, developers, and regular folks add it to their stuff like products, services, and apps. The simple interface and fair prices make it simple for it to be used in many different areas.
4. Versatility
This is very popular because it can be used for many different things. It can work as a helpful in customer service, generate content, translate languages, and do much more. This makes it useful for both businesses and people who want to make their work easier and give better service to users.
5. Reducing Language Barriers
In a world where people from all over come together, it's really important to be able to talk to each other, even if we speak different languages. This can help by turning words from one language into another, so we can talk better with folks who speak differently. This can really help in business, school, and just talking to new friends.
6. AI in Content Generation
Creating content takes a lot of time, like writing stuff, making reports, or marketing materials. This is really helpful for making content. It helps people and groups save time and energy. It can help with writing, fixing, and coming up with ideas for content, which makes writers and content creators get more stuff done.
7. Enhanced User Experiences
This is really good at talking with people in a way that makes sense and feels right. This makes people happy, so they talk to it for a long time and keep coming back. This is super important in the world of computers and the internet, where lots of companies are trying to be the best.
8. Ethical Considerations
OpenAI's way of making AI and ChatGPT is famous because they care about doing it right. They have rules and limits to stop people from using it the wrong way. This makes people feel better and trust that AI is being used carefully and responsibly.
Conclusion
This has unquestionably gained more popularity in recent times because of its natural language comprehension, ongoing enhancements, accessibility, adaptability, role in breaking down language barriers, content generation skills, improved user interactions, and ethical considerations. As it keeps advancing and finding uses across different fields, its influence on our digital exchanges and everyday routines is bound to expand, solidifying its status as an indispensable tool for individuals and businesses seeking to harness the capabilities of artificial intelligence.