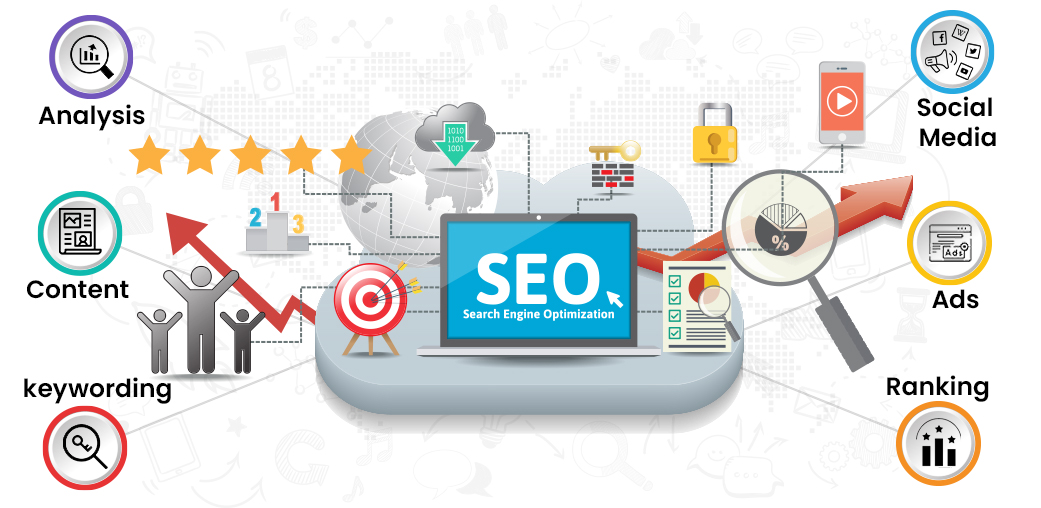 In today's digital world, having a strong online presence is crucial for the success of any business. And one of the keyways to achieve that is through Search Engine Optimization (SEO). It is the process of optimizing your website and online content to rank higher in search engine results pages (SERPs), which can lead to increased visibility, traffic, and ultimately, business growth. In this blog, we'll discuss the importance of SEO for your business and how it can help you achieve your growth goals.
First and foremost, SEO helps improve your website's visibility in search engine results pages. When your website appears higher in search engine results, it's more likely to be seen by potential customers who are actively searching for the products or services you offer. By optimizing your website for search engines, you can increase the chances of your website being found by these potential customers, which can ultimately lead to increased traffic and business.
Another important benefit is that it can help establish your business as a trusted authority in your industry. By consistently creating high-quality, informative content that's optimized for search engines, you can demonstrate your expertise and build trust with your audience. This can lead to increased brand recognition and loyalty, which can ultimately translate into more business and revenue.
Additionally, it can help you stay ahead of the competition. By optimizing your website and content for search engines, you can ensure that your business appears higher in search engine results than your competitors, which can give you a significant advantage. This is especially important in today's crowded digital marketplace, where businesses are constantly vying for attention and customers.
Finally, SEO is a cost-effective way to market your business. Unlike traditional advertising methods like print or TV ads, which can be expensive and difficult to measure, it allows you to reach your target audience at a lower cost. By creating high-quality, optimized content that's designed to appeal to your target audience, you can attract more traffic and leads to your website, without breaking the bank.
At AdrosWebHost, we understand the importance of SEO for businesses of all sizes. That's why we offer a range of SEO services designed to help businesses improve their online visibility and achieve their growth goals. From keyword research and content optimization to link building and analytics, we can help you develop and implement a comprehensive required strategy that drives results.
In conclusion, SEO is a crucial component of any successful digital marketing strategy. By optimizing your website and online content for search engines, you can increase your visibility, establish your authority, stay ahead of the competition, and attract more traffic and leads to your website. So, if you're looking to grow your business, investing in SEO is a smart move that can pay dividends for years to come.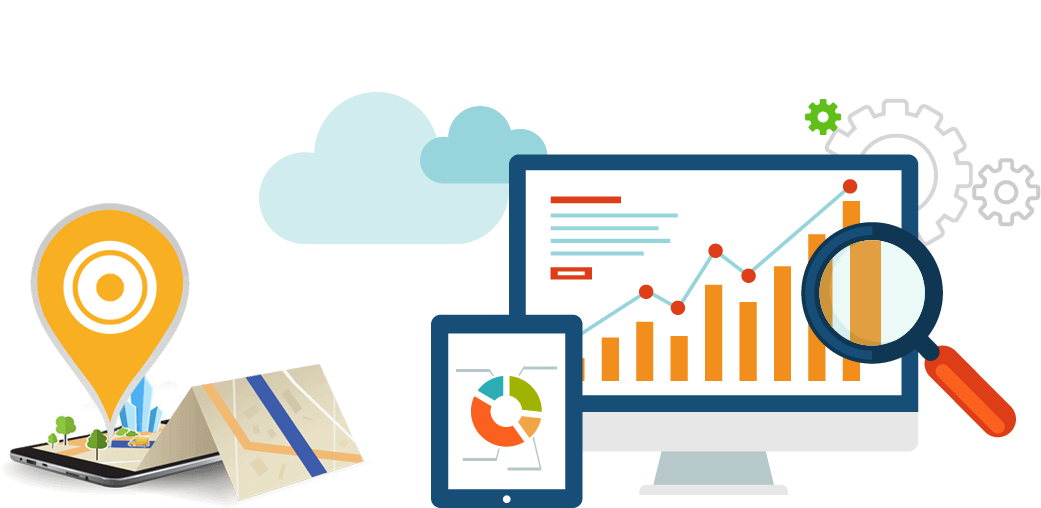 Most of the business owners about the online directories, but maybe do not understand the benefit of these to their business. Local listing for your business is a new version of the booklet for marketing, where you need to flip through pages to discover what you're searching for. They are thorough stages that empower clients to in a split second recognize, find out about, and contact business related to them and what they looked for. You can do it from anyplace, whenever from their mobile phone and Google. It just takes a couple of moments.
AdrosWebHost understand the desired solutions for their customers and give Digital Solution to take your business to the next level.
Online Presence Boost-Up
A local business ought to have one essential objective: to reach whatever number possible clients as could be expected under the conditions. Website improvement procedures, similar to postings in online directories, assume a critical job in accomplishing it. An expanded online awareness prompts higher site traffic, just as additional in-person visits to a retail facade.
Another factor to consider is that when a client approaches Google for a nearby business through voice search, Google won't react with organizations that need online postings. Taking into account that 40 percent of all versatile voice look have a local plan, local businesses must have their data accessible internet, including the business' area, telephone number, store hours, and services.
One reward that accompanies a local posting is planned support in recorded lists. Rather than Social Media Marketing simply pulling data about the business from numerous spots (for example Facebook, site, web journals, and so forth.), web indexes will depend on the data introduced in the posting. This furnishes the business with flexibility over the web, which can bring about a higher situation in SERPs while approving trust with web crawlers.
Improved Reputation With Consumers
When you are researching a local business, at present 80 percent of customers trust online search engines more than all else. Accordingly, if a business doesn't show up in search engine results, for what reason should shoppers trust it? Except if they know and like the business, shoppers are substantially more liable to attempt an all-around evaluated nearby business on Google.
Nothing grants more trust in a shopper than a fleshed-out, exact web-based posting. They need to know precisely where the business is found and why they should visit it. Your local business listing can be through News, magazine advertisements, and informal techniques are not, at this point enough to attract clients. Local business totally should be recorded on the internet if they're trustworthy, with complete profiles that address the genuine business hours and services offers.
Valuable Customer Feedback and Sharing
As indicated by BrightLocal, shoppers read a normal of 10 online audits before they feel that they can confide in a nearby business. If a local business isn't situated on any online directories or checking google search engines, where will these solid client surveys originate from?
By giving on the web clients the opportunity to leave the legal study, a nearby business can altogether expand their client communication. Also, the local business would then be able to react to both positive and negative audits, consequently improving its reputation on different survey locales. Indeed, BrightLocal additionally uncovered that 89 percent of shoppers read local listing' reactions to audits, so it's not simply the client input that is important.
Besides, buyers are probably going to examine local businesses on their social sites, includes Facebook and Instagram. Having a web-based posting makes it simpler for businesses to get shared across socially connected media, which expands their genuine possible clients and their backlink profile.
Better Chances of Ranking Above Competitors
As a little local business, setting up notoriety that quarrels with the nearby business can be testing. This is particularly obvious if the other organization is recorded online with plenty of positive surveys and precise data.
Local Listing Services help local business rival other small business, just as huge associations and chain stores. Some stores have a potential for success against big business alone, yet with regards to local postings, the size of the local business doesn't make a difference – web criteria decide arrangement in list items dependent on different factors, for example, trust.
Online Advertising to Local Shoppers for FREE
Various independent companies battle to create an advertising spending plan. Luckily, numerous online criteria (Listing Google My Business) permit local businesses to present their data for nothing. It's a reasonable method to help brand mindfulness and increment online awareness without going to paid publicizing methodologies. If a business doesn't have an average posting, it's discarding free showcasing. Here's the way to make a Google My Local Business posting, if you speak to a local business listing that doesn't have one yet.
AdrosWebHost knows exactly how difficult it tends to be to stay aware of nearby business postings, particularly when a business has more than one area. That is the reason we have Digital Marketing, Social Media Marketing, Online Listing, SEOs, and many other solutions to offer our honor winning local presence and local business listing management services to make your business more productive.