Joomla Website Development
Adros Web Host is a one of the best website design and development company near you. Hire our Joomla developers for exclusive services irrespective of industry type, project size. Get Joomla portal development, CMS design and theme customization.
If you are looking for a highly professional Joomla development company, you have land up in the right place. Joomla is an open-source CMS meant for publishing highly unique and eye-catching web content, requires experienced people to develop it. It is statistically the 2nd ranked after WordPress with many in million downloads. We dare to design your business solution that attracts the user and engage them to generate sales. We tend to fulfill your requirement by listening more and talking less. We intend to implement the current code and standards of Joomla development company India and this is how we make a difference in the website we make for our client.
Why Choose Us? 
Our Joomla development services are unique from others, the professionals are smart and highly experienced that develops scalable, reliable and futuristic website for your company. Our development of a website comes in various ranges and different industries segment. We use correct methodology along with the right set of skills to deliver user sales-driven high quality and customizable results. If you need any sort of Joomla web development services you will be convinced to gain the service we provide.
Template design and customizable
Joomla Extension Customization
Joomla Website Development
Joomla Web Development Company:
Over the years we have achieved great technical experience in all the aspects of Joomla website development. Our experienced professionals know the needs of startup websites, well-established website and accordingly provide the services needed to them. Our service includes a perfect blend of talent, skills, experience to match your needs, the expectation at affordable rates. We tend to create a futuristic website that supports future trends and designs too. We intend to add flexibility and allow room for improvements, to get blend with the changing and evolving trends in the website development.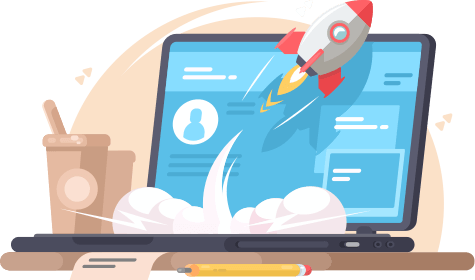 Need More Details?
We are here to assist. Contact us by phone, email or via our social media channels.