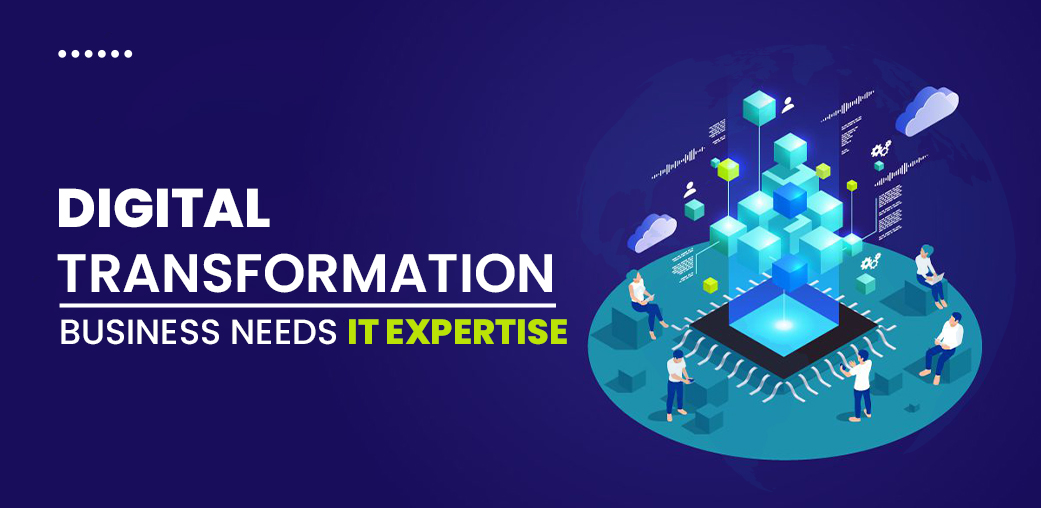 In today's fast-paced and interconnected world, the term "digital transformation" has become a buzzword across industries. Whether you run a small startup or a multinational corporation, embracing digital transformation is no longer a choice but a necessity for survival and growth. However, one crucial aspect often underestimated is the need for IT expertise within every business. Here, we'll explore why every business, regardless of its size or industry, needs expertise to successfully navigate the journey.
1. Adapting to Rapid Technological Advances:
The digital landscape is constantly evolving with new technologies emerging at an unprecedented rate. From artificial intelligence and machine learning to blockchain and IoT, staying up-to-date with these advancements can be overwhelming for non-technical professionals. The team possesses the knowledge and experience to evaluate which technologies are relevant to your business, ensuring you don't fall behind competitors.
2. Enhancing Operational Efficiency:
Efficiency is the lifeblood of any business. The experts can analyze your existing processes and systems, identifying areas where automation and optimization can lead to cost savings and increased productivity. Whether it's streamlining supply chain management or automating customer service, expertise can transform your operations.
3. Securing Your Digital Assets:
Cybersecurity threats are on the rise, and businesses of all sizes are prime targets. Without IT expertise, your company may fall victim to data breaches, ransomware attacks, or other cyber threats. The professionals can implement robust security measures, conduct regular vulnerability assessments, and educate your staff on best practices to keep your assets safe.
4. Leveraging Data for Informed Decisions:
Data is often referred to as the new oil. It's a valuable resource that, when harnessed effectively, can drive growth and innovation. The team can help your business collect, store, and analyze data, enabling you to make informed decisions. Whether it's customer insights, market trends, or operational metrics, data-driven decision-making is a cornerstone of successful digital transformation.
5. Meeting Customer Expectations:
In the technical age, customers expect seamless online experiences. From e-commerce websites to mobile apps, businesses need to deliver user-friendly digital platforms. The experts can design and develop these digital solutions, ensuring they not only meet but exceed customer expectations, thereby enhancing your brand's reputation and customer loyalty.
6. Scaling for Growth:
As your business grows, so do its technology requirements. IT expertise is essential for scaling your infrastructure and applications to accommodate increased demands. Whether you're expanding to new markets or experiencing a surge in online traffic, the professionals can ensure your technology scales seamlessly.
7. Staying Competitive:
In today's competitive landscape, businesses that fail to adapt to digital transformation are at risk of becoming obsolete. With the services your organization allows you to stay competitive by capitalizing on emerging trends and technologies.
8. Navigating Regulatory Compliance:
Various industries are subject to strict regulatory requirements, such as GDPR in Europe or HIPAA in healthcare. The specialist can ensure operations comply with these regulations, avoiding costly fines and legal troubles.
Conclusion:
Digital transformation is no longer a choice but a business imperative. To thrive in the digital age, every business, regardless of its size or industry, needs IT expertise. The specialist plays a pivotal role in adapting to technological advances, enhancing operational efficiency, securing digital assets, leveraging data, meeting customer expectations, scaling for growth, staying competitive, and navigating regulatory compliance. By investing in IT masters, you position your business for success in the ever-evolving digital landscape. Embrace the future today, and don't let your business be left behind.